It is hard to believe that our little baby girl is already one year old! Her actual birthday was on Saturday, the 17th, but we were so busy we didn't celebrate until last night. At least when they're this little they don't know the difference!
Rebekah has brought us great joy, and captures the heart of almost everyone who meets her. She loves to squeal and play and roll on the floor, especially with her daddy. =) She just started crawling about two to three weeks ago, and is following her big sister Abby everywhere. It makes us so happy to see the way they laugh and play together.
A few weeks ago she mastered the skill of waving, and loves practicing with anyone new who comes into the house, or else when it's time to go night-night or bye-bye. She'll even stop mid crawl to wave at us as we're working around the house.
We love her dearly and are so grateful to the Lord for sending her to us!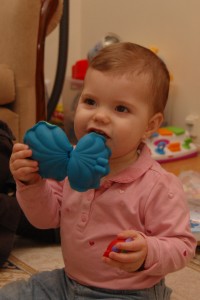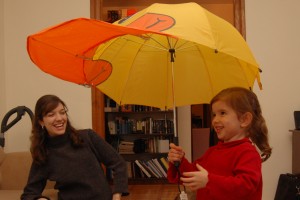 ---
Like what you're reading? Let's keep in touch!